Connection indicator spins indefinitely when connecting to debugger from Pixel 4 XL
complete
When I try to connect to the debugger from the AppGyver Android app on a Pixel 4 XL phone, the "Connecting" connection indicator spins indefinitely and nothing else happens. The attached screenshot shows what this looks like. Clearing the data of the AppGyver app does nothing.
I'm in the Beta program but the test app doesn't have the Beta option turned on. However, the issue occurs also with apps with the Beta option turned on.
To reproduce:
on a desktop computer with Chrome, visit https://debugger.appgyver.com
on a Pixel 4 XL, open the AppGyver app
sign in if needed
on the AppGyver app's home screen, tap the user's email address
turn on "Connect to Debugger"
Desktop setup: ASUS Chromebox 3 (Intel i7) with Chrome OS Stable 85.0.4183.133. The device is connected via a wired Ethernet port to the same router the Pixel 4 XL is connected to via Wi-Fi. Plus, the Chromebox is also connected via Wi-Fi to the same router.
Mobile setup: Pixel 4 XL with Android 11
Client version: AppGyver 2.3.8 app for Android
Expected: red "Not Connected" indicator turns to green "Connected"
Actual: the "Connection" spinner spins indefinitely as in the screenshot and nothing else happens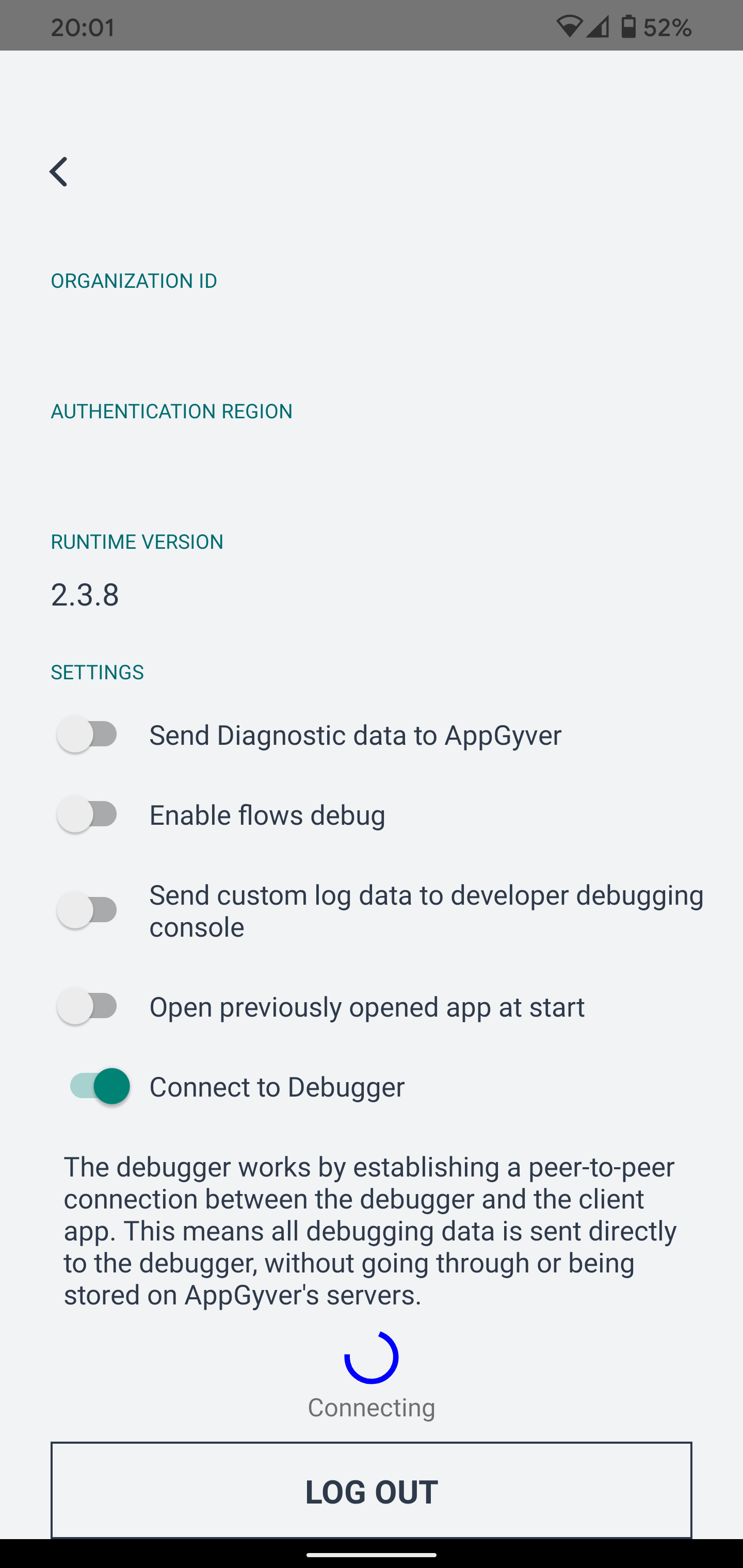 H
marked this post as
complete
H
marked this post as
in progress