[Qualtrics] "Preload audio for playback" flow function cannot load local files on Android
planned
Client runtime version: 4.5.7
App ID: 89432
Page in app the issue is happening: "Onboarding - Open Response How Are You Using?" (page.Page104)
Build type: Preview & Standalone
It appears that the "Preload audio for playback" cannot load an audio file with a local file path on Android devices. Works fine on iOS devices. It returns an "unknown error" when trying to load the file.
Screen shots show the local path of the audio file and then the error that the flow function produces.
Steps to reproduce:
Open the app on an Android device
Log into an account.
Tap profile picture at the top of the home screen.
Scroll down to the products and service section and tap the "+" to add a new product.
Select a product to add to your profile.
Select a time of use.
Select to leave an audio response for the "How I Use" section.
Record an audio response and then select "Stop recording"
The audio player should appear but will not load the audio file from the local path.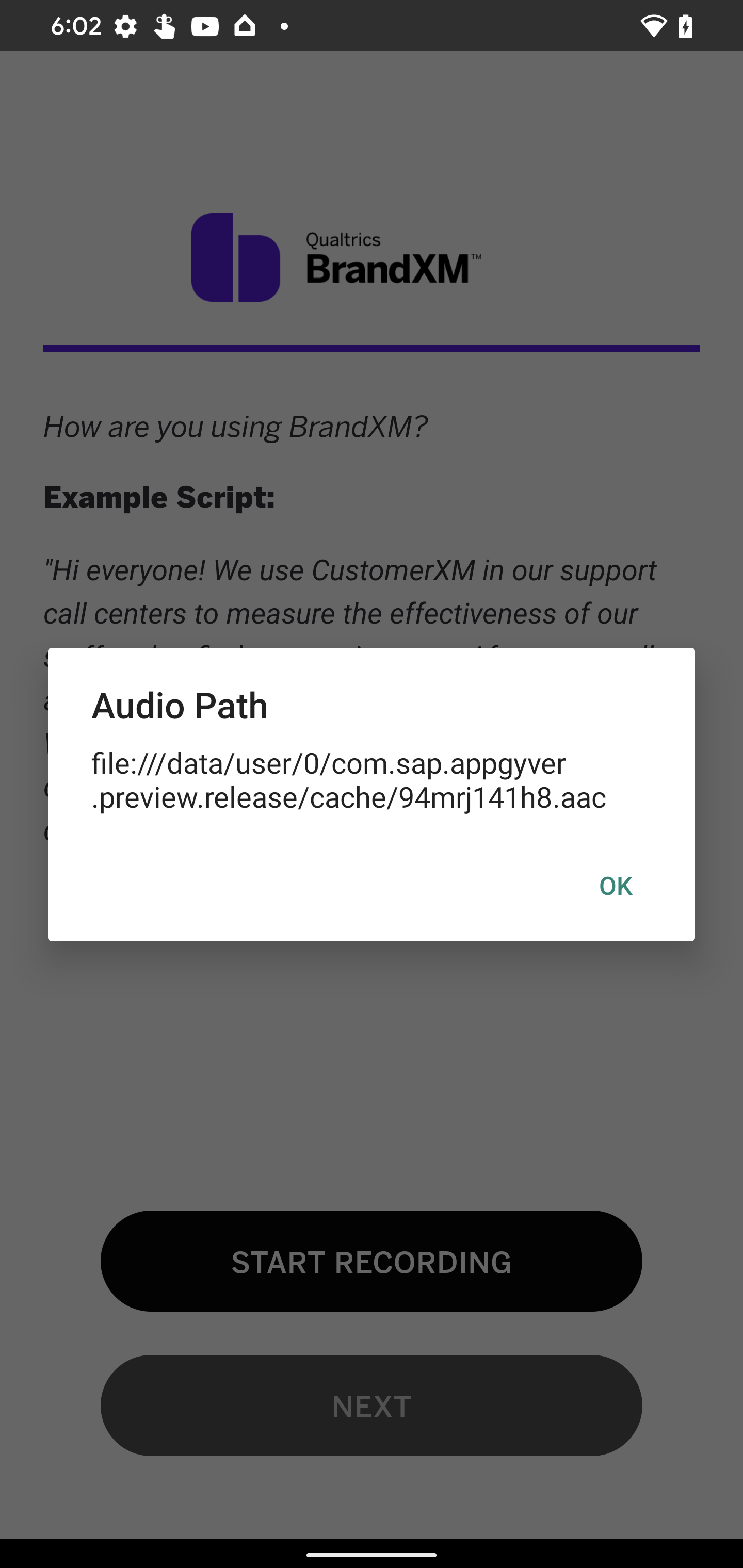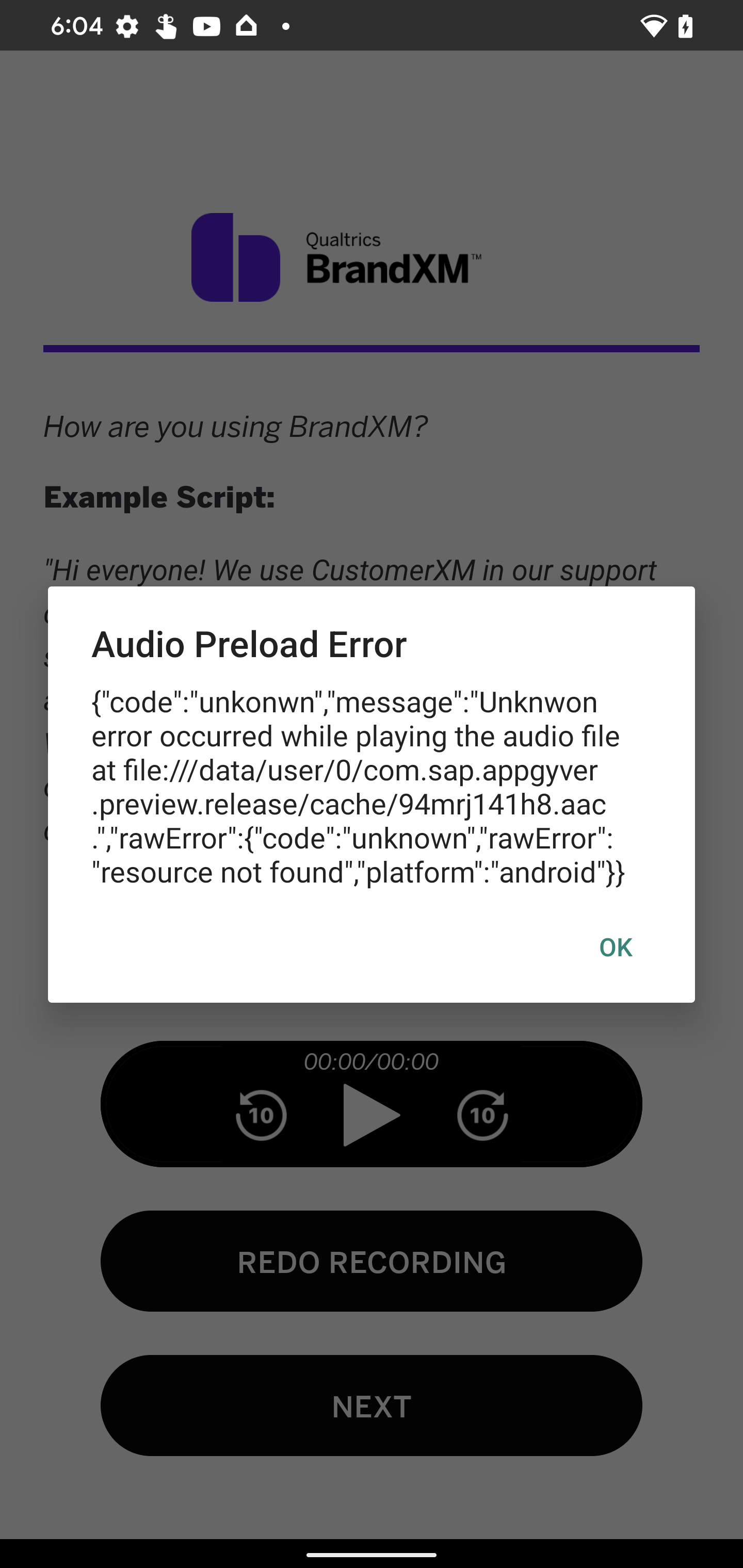 T
marked this post as
planned
K
marked this post as
under review