[Urgent] Build service taking several hours
complete
I have been trying and experiencing since yesterday that the build service is taking several hours to generate the output.
I've tried for Android and Web, and experienced the same situation for both.
Tried with 2 apps now with same results:
354343
354796
The bottom Android build, that's still queued, has been like this for the past 16 hours!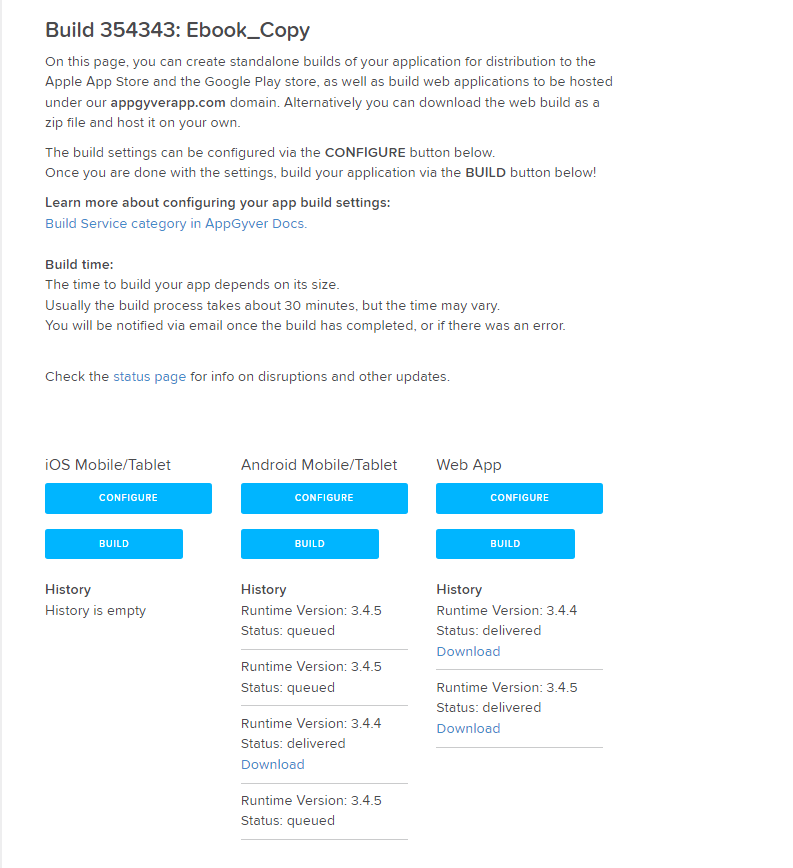 marked this post as
complete